C. S. Lewis's
The Great Divorce
A one-man play
adapted and performed
by
Anthony Lawton
February 5 & 6, 2009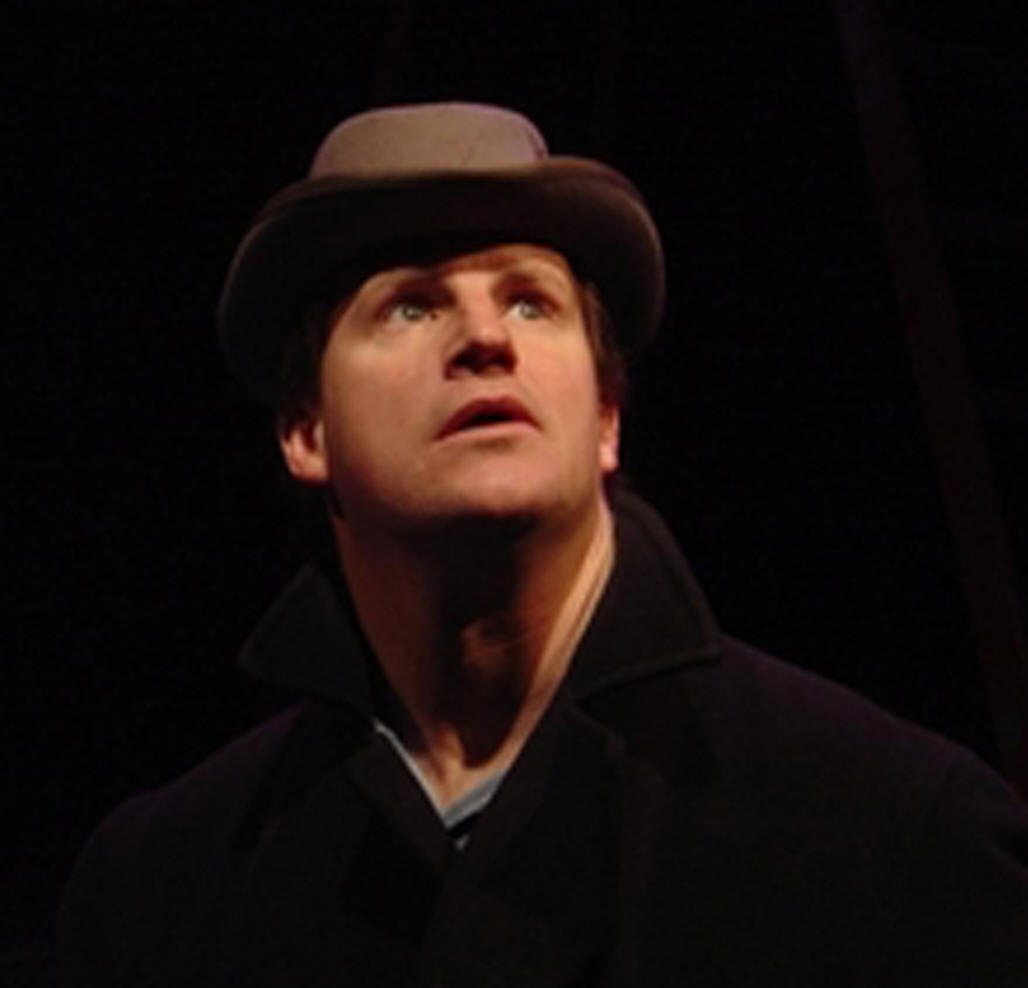 Thursday, February 5, 2009 – 7:00 pm
The Wesley Arena Theater
271 East Ninth Street
Cookeville, Tennessee
Friday, February 6, 2009 – 7:30 pm
Belmont Church
68 Music Square E.
Nashville, Tennessee
Even a visit to the outskirts of Heaven would not be enough to change the destiny of some damned human souls. The conversations in Lewis's fantasy reveal a host of rationalizations and self-deceptions used by these miserable souls to defend their refusal of goodness and God. There are no half-measures in the spiritual life: "If we insist on keeping Hell we shall not see Heaven: if we accept Heaven we shall not be able to retain even the smallest and most intimate souvenirs of Hell."
Using a wide range of dialects—from Cockney to American Midwestern to Scottish—Anthony Lawton brings to life over a dozen characters in his one-man stage adaptation of The Great Divorce. Faithfully following Lewis's text, Lawton makes his audiences laugh, think, and examine their own souls. "Now this is storytelling," says the Philadelphia Inquirer.
Video: Video clips of Anthony's performance of The Great Divorce at Oxbridge 2008 are available here (a nine-minute compilation of short excerpts).
Flyer: A printable black & white flyer is available here.
Brochure: here
Details: One act, approx. 80 minutes, short Q&A with Mr. Lawton following each performance.
Doors Open: 6:00 pm Thursday, 6:30 pm Friday
Maps: Cookeville, Nashville
Info: Additional information on Anthony Lawton and his Mirror Theatre Company is available here.
Reading or rereading The Great Divorce
before attending the performance is highly recommended.
Anthony Lawton received his M.F.A. in Acting from Temple University in 1992. He has acted in and produced The Devil and Billy Markham by Shel Silverstein and C.S. Lewis' The Great Divorce and The Screwtape Letters. In 2006, his original play, The Foocy, garnered five Barrymore nominations.
Mr. Lawton appeared in the film Unbreakable and on CBS TV's Hack and Cold Case. He has taught Acting, Directing, Shakespeare, and Solo Performance at the University of Notre Dame, his alma mater.
Contact:
Michael Poore
Executive Director
The Humanitas Project
(931) 239-8735 or
The Humanitas Forum on Christianity and Culture
is an initiative of The Humanitas Project: A Center for Bioethics Education
931-239-8735 — www.humanitas.org